Special Events
Enjoying a trip to the opera this season, or seeing a special show
is now as easy as going to the movies.
For more information on each event and to get your tickets
click on the poster for the event.
SPECIAL EVENTS ARE ONLY PLAYING AT THE DESERT SKY CINEMA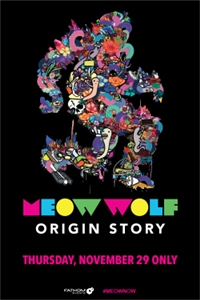 Meow Wolf: Origin Story
(2018)
Inspiring creatives, entrepreneurs, and dreamers the world over, a group of artists in Santa Fe, NM, decide to form their own collective and name themselves Meow Wolf. Their story comes to cinemas Thursday, November 29 only at 7:30 p.m. local time.